SERBIA WITH THE URBAN BIRDER

Serbian Birds of prey and Owls Spring Tour
with David Lindo - 18 May -25 May 2013
8 days / 7 nights. Visit to: Zrenjanin, Kikinda, Rusanda lake, Vrsac, Tamis River, Deliblato sands. read more...
Price per person - £900 - maximum 12 persons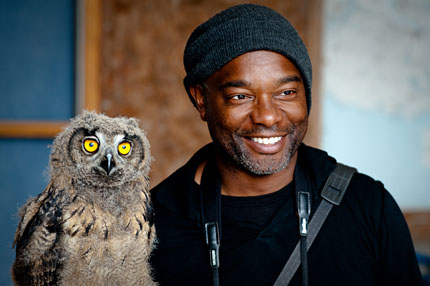 >>> see photos from our previous november2012 tour here <<<
---

Danube Birding Adventure, 11 days / 10 nights
Ukraine – Romania – Bulgaria - Serbia
21 May -31 May 2013.
11 days/10 nights
Program is realized in cooperation wih Salix and
DCC (Danube Competence Center)
Price per person: £1,015
Supplement for single room: £110. Price based on minimum of 16 participants
Take a Danube Birding Adventure from Vilkovo in the delta to Belgrade in the middle reaches. This unique and exclusive tour covers five countries along the Danube: Moldova, Ukraine, Romania, Bulgaria and Serbia. It is organised by two highly experienced companies, Salix Nature Tours in Odessa and Magelan in Novi Sad, both of which are members of the Danube Competence Centre. On this trip, among stunning landscapes and wild places, you can expect to see a wealth of birds, including specialities like Dalmatian Pelican, Pygmy Cormorant, Black Stork, Ferruginous Duck, Great Black-headed Gull, Levant Sparrowhawk, River Warbler and Sombre Tit. read more...
---
Welcome to Birdwatch Serbia!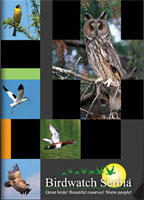 Serbia has long enjoyed its reputation as acultural crossroads at the heart of Europe. This small, landlocked nation of little more than 100,000 square kilometres boasts an astonishing diversity of habitats: from flooded forest and reedbed swamps to arid steppes and dramatic mountain gorges. A huge variety of wildlife thrives here, making Serbia one of Europe's greatest biodiversity hotspots. Enjoy birdwatching in Serbia! For photos from Serbia birding tours and Serbia nature, visit our PHOTO GALLERY and after that see also WILD SERBIA!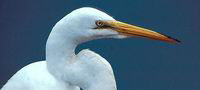 Birdwatching tours
We offer a great variety of bird watching tours in Serbia (bird watching, Serbia birding tours, eco holidays, photo tours). Discover Serbian nature and rare european birds you can twitch and photograph here.
In addition to outstanding birdlife, apart from birding tours in Serbia, the visiting birders can enjoy a host of cultural and historical attractions, from castles, museums and monasteries to rural farmsteads and Belgrade's vibrant nightlife. All this is accompanied by a tradition of warmth and hospitality for which Serbia is justly famous.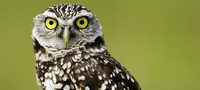 Bird conservation in Serbia
Among the breeding birds, there are 140 species of European conservation concern (SPECs), which include five species of global conservation concern (Ferruginous Duck, Eastern Imperial Eagle, Lesser Kestrel, Great Bustard and Corn Crake) as well as a further 82 species that have an unfavourable conservation status in Europe. See Serbian birds checklist for more info.

The main threats include agricultural intensification, disturbance and hunting.