Tour No 4 : Intensive Birding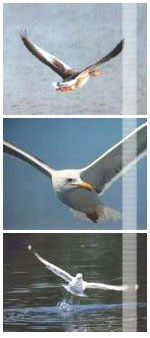 Day 1. Arrive at airport; transfer to Apatin town.
Day 2. Gornje Podunavlje and surrounding fishponds.
Day 3. Ludaško lake and saltmarshes; Jazovo fishpond and Mokrin; overnight Fantast Castle.
Day 4. Becej fishpond, Biserno ostrvo, Slano Kopovo, Melenci; overnight Carska bara.
Day 5. Carska bara,Titelski breg, Jegricka; overnight Novi Sad.
Day 6. Fruška gora, Šeceranske bare, Obedska bara; overnight Obedska bara
Day 7. Deliblato Sands; overnight Dubovac forest lodge.
Day 8. Deliblato Sands and Labudovo okno; overnight Dubovac forest lodge.
Day 9. Transfer to Uvac Gorge; overnight Zlatar mountain.
Day 10. Uvac Gorge. Overnight Zlatar mountain.
Day 11. Ovcarsko-Kablarska Gorge, Kablar mountain; overnight Kablar mountain
Day 12. Dragacevo mountain region; overnight Guca town.
Day 13. Gružansko lake and transfer to Belgrade; overnight Belgrade.
Day 14. Transfer to airport.
Price: 1040 eur
Prices include: road transfers from Belgrade airport and between all destinations in a modern minibus; accommodation on a half-board basis, in double or twin-bedded rooms with en-suite facilities; expert English-speaking bird guide.
Not included: flights (we can organise transfers from Budapest (Hungary), and Osijek (Croatia) at the client's expense), insurance, extras at the hotels, drinks and gratuities, optional tour extension. We recommend that you arrange adequate travel insurance cover prior to departure.